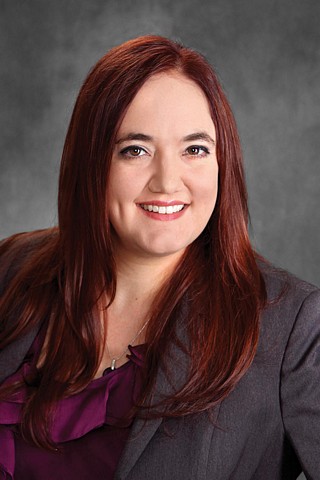 Brenda van der Merwe
Senior Broker Associate Brookline/Newton Office
617-566-8379

About Brenda
Brenda van der Merwe has been an active real estate broker in the Boston area for the past seventeen years, and in that time has developed lasting relationships and extensive experience with her clients, listing and selling homes not only in the existing single-family and condominium market, but also in the fields of luxury homes and new construction. She has worked intensively with clients on condominium conversion projects with multi-family homes, investment and income properties of all types, and she has been instrumental in assisting many investors and new developers build their portfolios. At the same time she thoroughly enjoys helping many first-time home buyers enter the market.
Brenda has also assisted members of the Boston Red Sox to buy and sell homes in the greater Boston area. She has worked with attorneys, doctors and chiefs of surgery at various hospitals in the Boston area, Google executives, CEOs of major national and global multi-national companies, and many professors and educators tenured at local area universities. While Brenda's primary focus is Newton, Brookline and Chestnut Hill, she has also sold a tremendous number of properties in the surrounding communities of Boston, Cambridge, Belmont, Arlington, Needham, and Watertown, helping her clients in the communities where they wish to sell and buy. In addition, Brenda has over twenty years' experience as a landlord in the Boston area.
As a seasoned broker with seventeen years' experience and over $250,000,000 in sold properties, she has managed successful transactions for both buyers and sellers in many communities around the Boston area. With her multi-faceted and cutting edge marketing strategies, analytical approach to both buying and selling, ambitious production levels, and engaging personality, she has a proven track record as a top producer in the Boston area, with an average sales volume in the top 1% of agents. For 2018, 2019 and 2020, she achieved the company-wide distinction of International President's Premier, an award featuring the Top 1% of 50,000 NRT Agents Internationally. In 2019, 2020, and 2021 she was named "Top Real Estate Producer" by Boston Magazine.
Brenda's strengths lie in her ability to appropriately price properties, using an analytical approach that provides the consumer with local area data, property absorption levels, comparable sales, and investment calculations to determine the value of a property. She is honest, an experienced and strong negotiator, and provides her clients with a level of service that includes constant communication via email, phone, and text messaging. She has immediate access to contractors, inspectors, attorneys, and service providers of all types for recommendations, should a client need this during the transaction process. She is at the forefront of digital advertising using Facebook, television ads, 3D videos and floor plans, aerial photography and featured listings on websites like Zillow.com, trulia.com, wallstreetjournal.com, mansionglobal.com, Realtor.com, and brendasellsboston.com.
Brenda has won several top producer awards documenting her levels of success as a real estate agent at her previous company, including the Chairman's Club Award (2013, 2009 and 2007), the President's Club Award (2011 and 2008), and the Internet Response Team Award (2013 and 2009). She is a member of the Greater Boston Association of REALTORS®, a member of the National Association of REALTORS®, and has achieved over $250,000,000 in sales in her career as a broker.
Brenda van der Merwe holds the Doctor of Musical Arts Degree from Boston University, where she studied with Bayla Keyes and was String Department Assistant. At the University of Arizona, she received a Master of Music as well as a Bachelor of Music, graduating summa cum laude with Honors. She has performed numerous concerts on the national and international stage, and is a professional violinist in the Boston area.
Click to see a sampling of the properties currently being marketed by Brenda:
115 Lancaster Terrace, Brookline
116 Sutherland Road #5, Brighton
192 Chestnut Street, Unit H, Jamaica Plain
SOLD
43 Imrie Road, Allston/Brighton
140 Kenrick Street #34, Brighton
46 Ackers Avenue #1, Brookline
135 LaGrange Street, Chestnut Hill